AMONG FRIENDS RING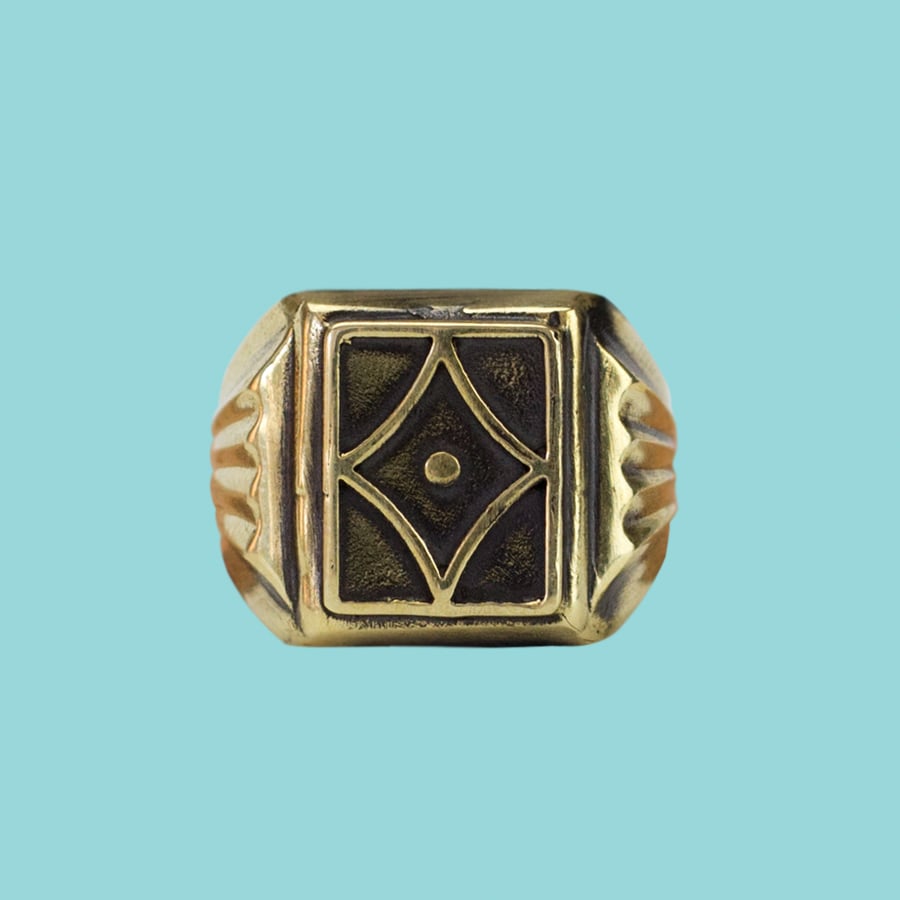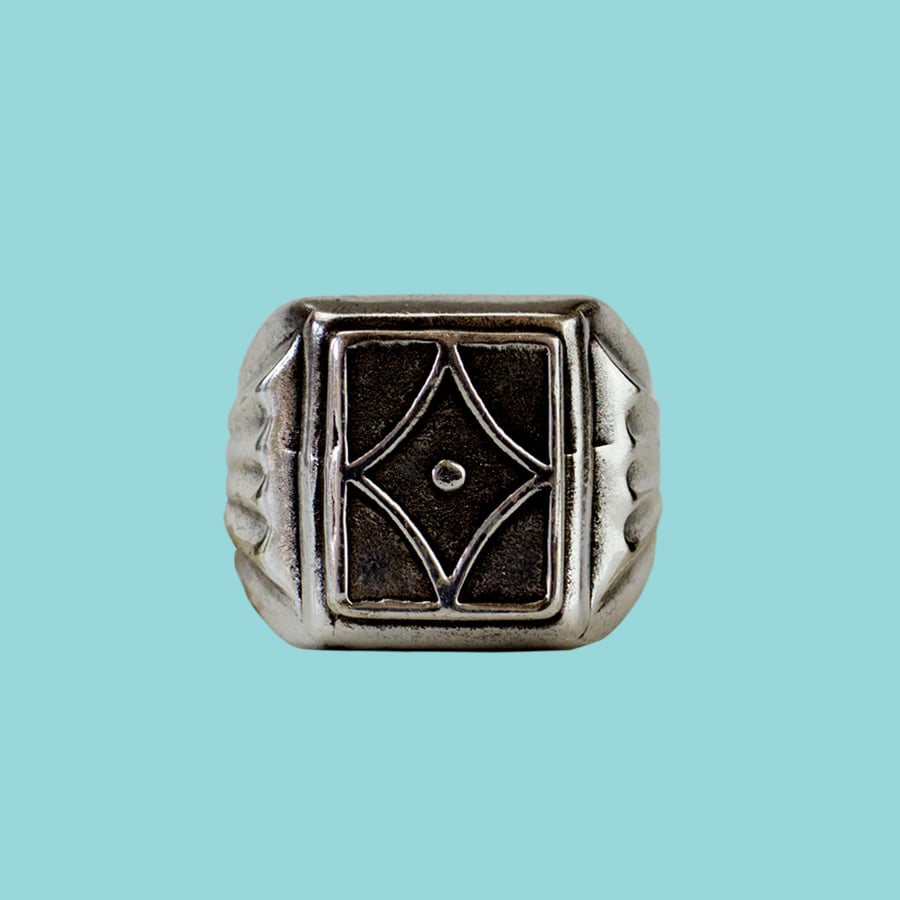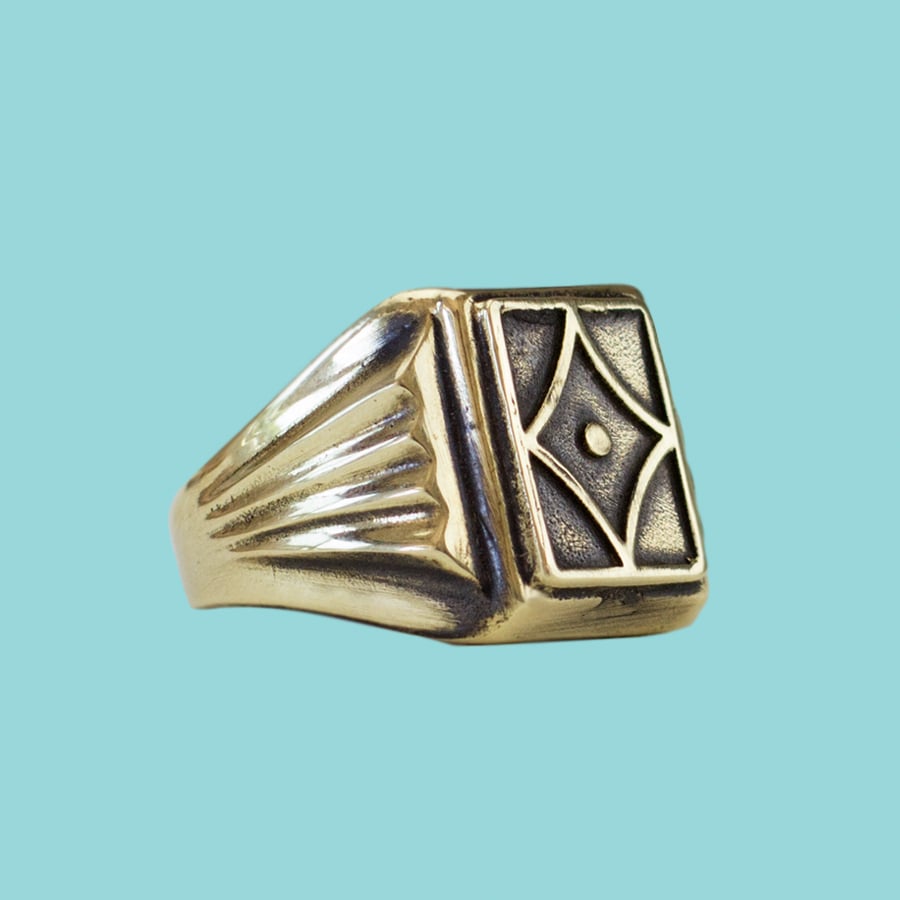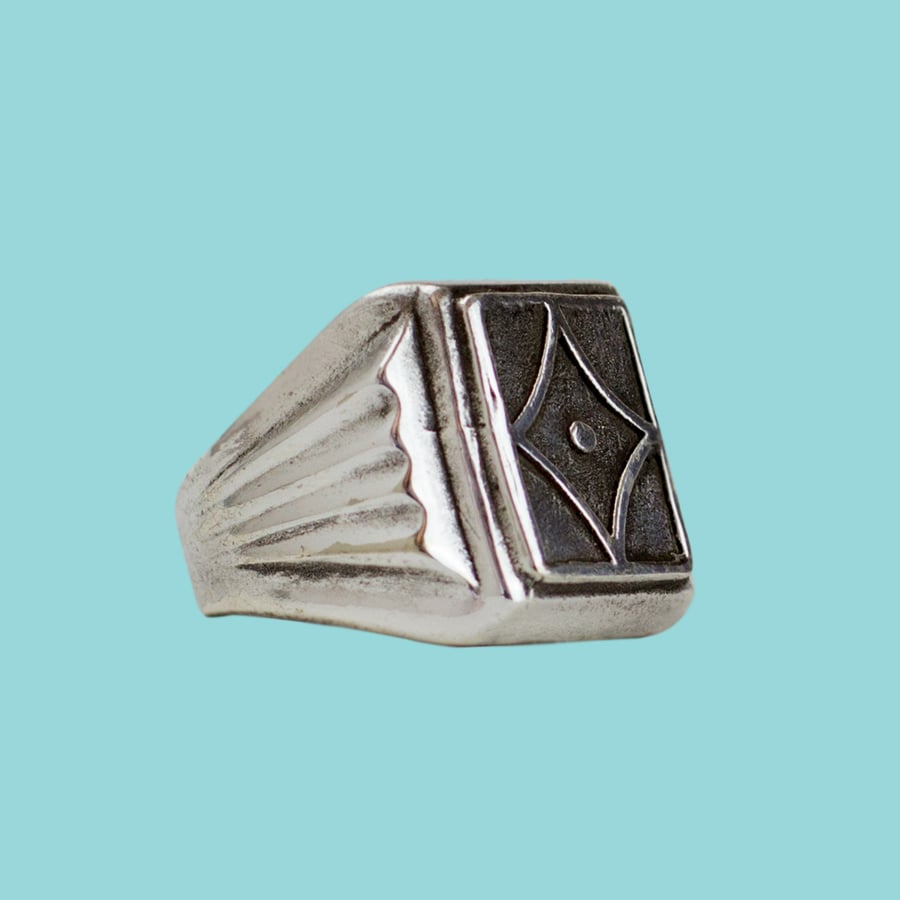 REPOP MFG and AA Tattooer teamed up to make 6 different rings based on Russian prison tattoo art.
This ring signifies being Among Friends and is available in solid .925 sterling silver and solid jewelers brass. Each ring is handmade here in the USA.
Made to order. Please allow 2-3 weeks for production.