CROSS OF THIEVES RING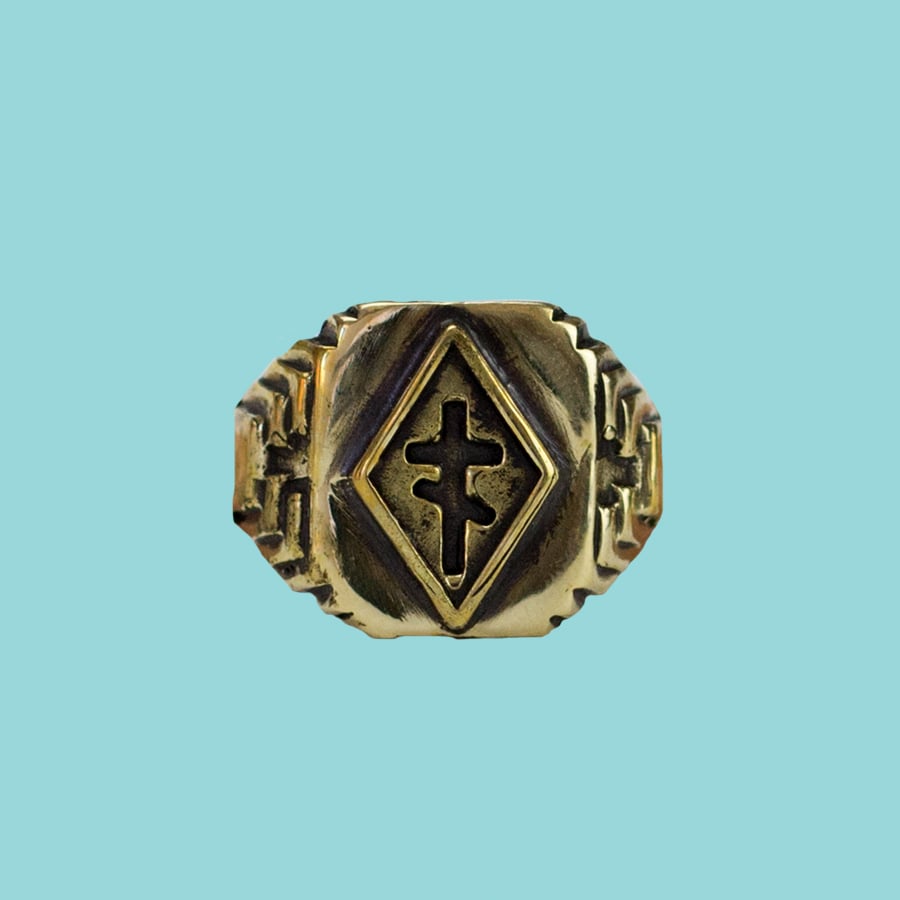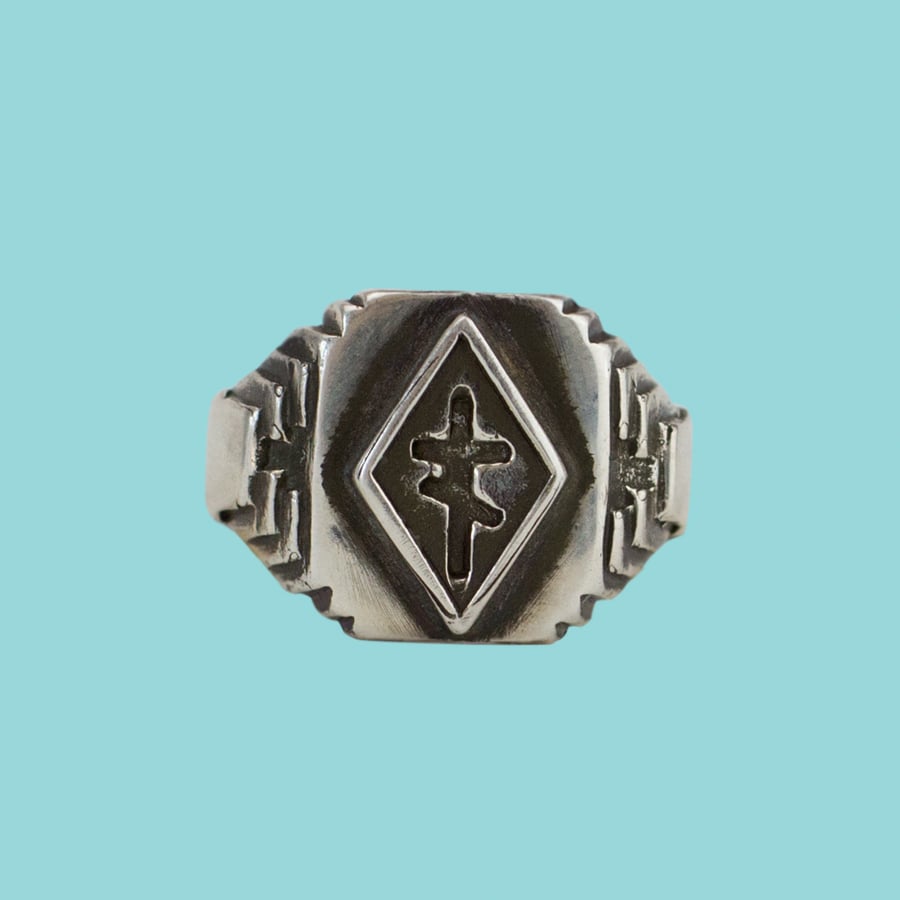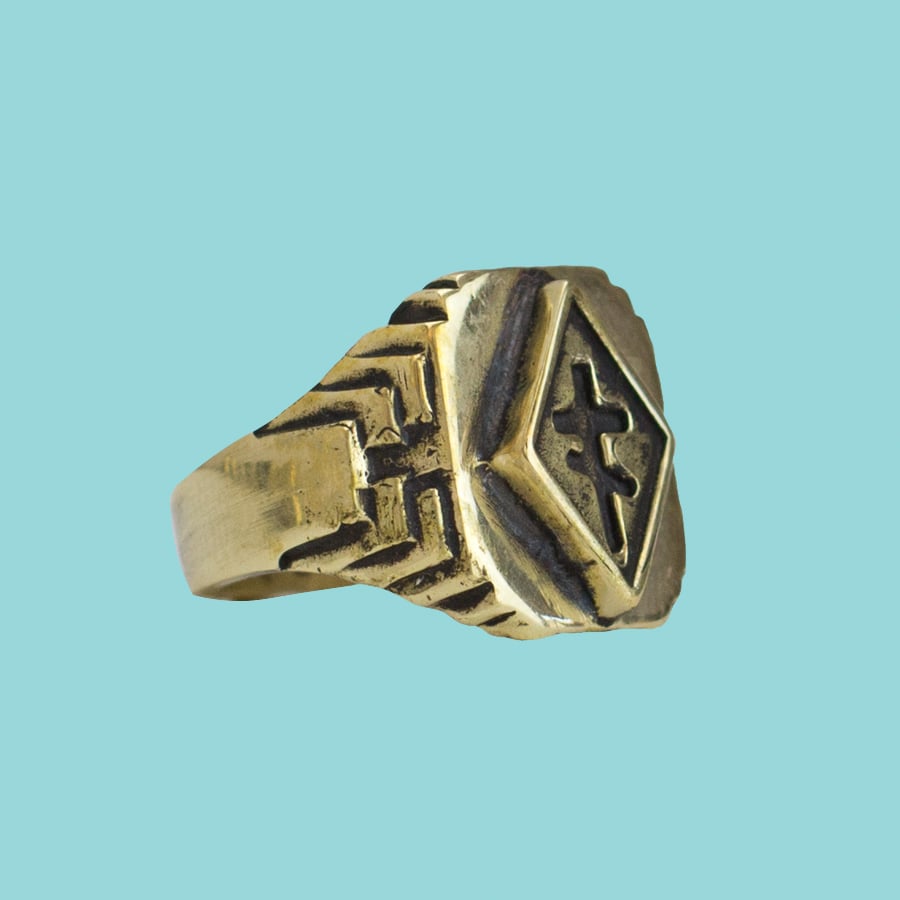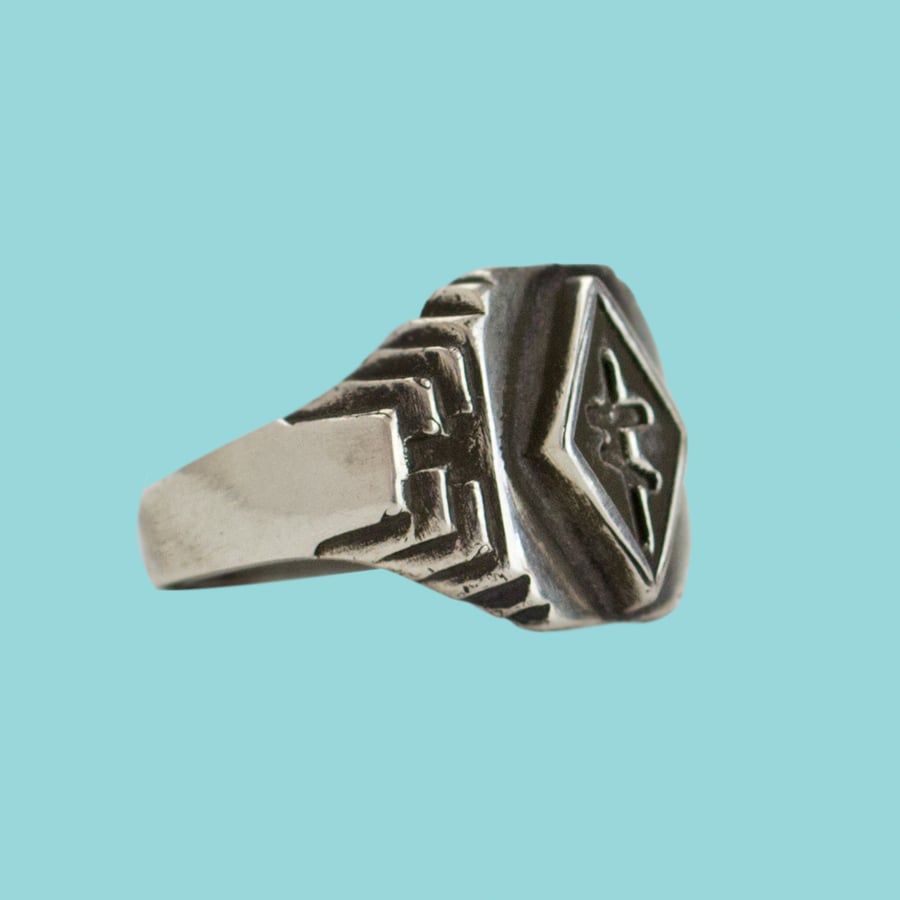 REPOP MFG and AA Tattooer teamed up to make 6 different rings based on Russian prison tattoo art.
This ring signifies the Cross of Thieves/ In Memory of Parents and is available in solid .925 sterling silver and solid jewelers brass. Each ring is handmade here in the USA.
Made to order. Please allow 2-3 weeks for production.