HOBO MEXICAN BIKER RING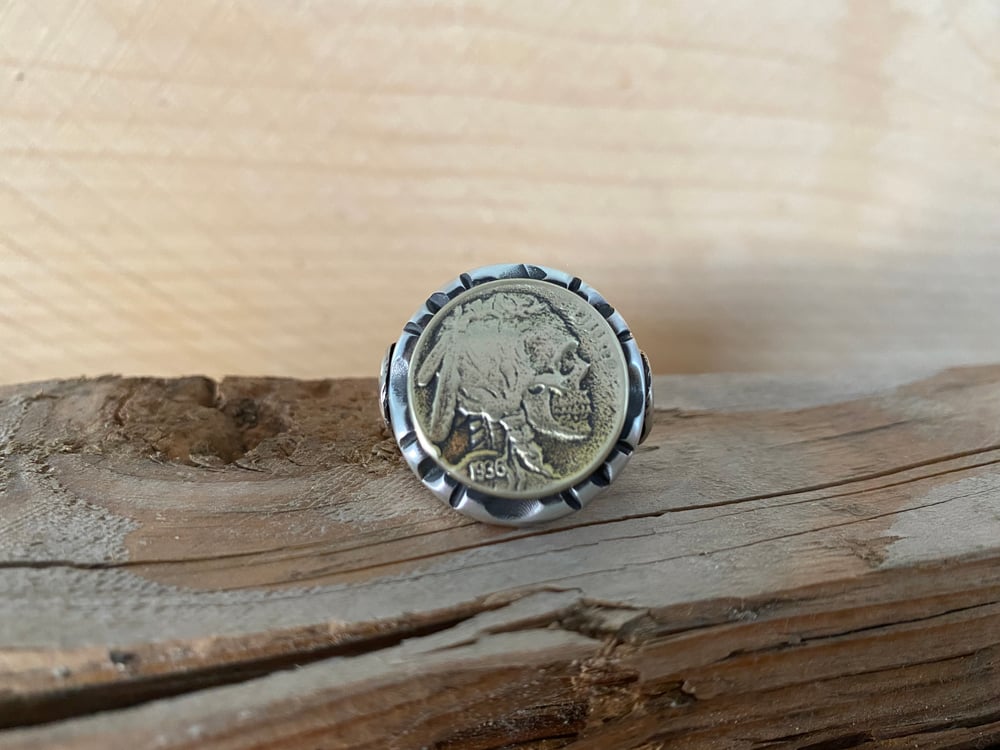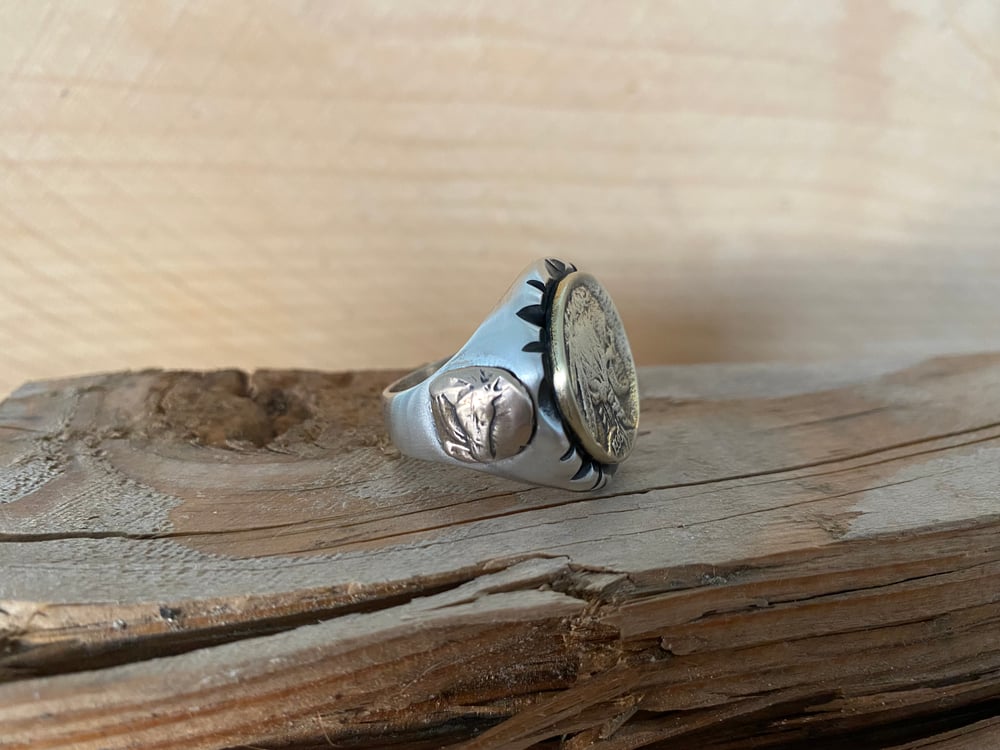 REPOP MFG CO rings display the same quality, craftsmanship and materials as 30/40's Mexican Biker Rings.
-STERLING SILVER WITH BRASS ACCENTS
-MADE TO ORDER. PLEASE ALLOW APPROXIMATELY 1-2 WEEKS FOR PRODUCTION
-CONSISTS OF 5 HAND-CAST ELEMENTS SOLDERED TOGETHER. RING BASE, PLATE, TOP CHARM AND TWO SIDE SHIELDS
Each piece is hand crafted with care in the USA
At REPOP MFG CO we make bold jewelry that will stand the test of time.
Wear it in good health.